Homework
October 19
SS - test Tuesday. Look for a quiz let by Saturday night.
Religion - chapter 3 test will be Friday 10/26
SS - "What Freedom of Speech means to me" essay due Nov. 2

October 18
Math - 6 problems that were written on the board, to be done in your notes
SS- make sure you have all necessary research, tomorrow is court - you will not be able to research anymore
Ss- test is moved to Tuesday on chapter 3 (age of exploration)
Religion- chapter 3 test will be next Friday

October 17
ELA - rough draft for ELA due tomorrow
Math -

October 16
Math - page 101
ELA - rough draft due Thursday
Social Studies - make sure you bring your information about the Columbian Exchange. parts will be given tomorrow. Possible test Monday on chapter 3
Math quiz on the negative and positive operations tomorrow. KNOW YOUR RULES
​Trip tomorrow

October 15
Religion - answer on looseleaf: "what does God desire for us to reflect through our relationships with others?"
Math - textbook page 64

October 11
Math - redo the problems that i arrowed for you, so that we can go over it tomorrow in class
Math - khan academy is due by tonight. Still missing a few of you

October 10
​Religion - test tomorrow on chapters 1&2
Social Studies - finish the DBQ
Math - khan academy due by tomorrow night (3 assignments on negative and positives)
Title 1 slips due
​Test folders due back tomorrow! no exceptions

October 9
Religion - check for quiz let. Test Thursday on chapters 1 &2
​Math - worksheet
​Test folders due back tomorrow
Title 1 slips are due back
Last call for Ocean Breeze trip slips
Half day 12:30 dismissal tomorrow

October 2
Trip tomorrow
Math - khan academy due
Math - test on chapters 4 &5 Friday. Review Thursday
​Religion -


October 1
Math - page 156 in workbook
Social Studies - test Tomorrow
Math - khan academy work is due October 5
Trip to Ocean Breeze due $1 by tomorrow

September 27
Math - worksheet on Percent increase and decrease
Math - khan academy due October 5
Social Studies - test Tuesday on chapter 1 lessons 1-3 Quizlet will be made either Today or this weekend
Trip to Serenity farms
trip to ocean breeze with $1

September 26
Social Studies - compare and contrast any American Indian government to either the United States government or the New York State government. Must at least have 5 points for each compare and contrast.
Math - worksheet on interest
Math - khan academy due by October 5
Trip to Serenity Farms due tomorrow
​Trip to ocean breeze due by next monday with $1

September 24
Religion - answer in a paragraph form " Where in your life do you find the truth of God?"
Missing test folders need to be in by Wednesday or phone calls will go home
Trip to Serenity farms due Thursday at the latest!
Trip to ocean breeze due by next Monday WITH $1!!!!
​No school tomorrow. Enjoy your day off

September 20
Math - page 150 #2-11
Social Studies - read page 19 and answer the reading check on that page only
11am dismissal tomorrow
Trip to ocean breeze $1 due
Trip to serenity farms due $10

​September 19
​Math - page 144
Social Studies - last two pages of worksheet.
REMEMBER TRIP TO OCEAN BREEZE COSTS $1 !! I AM MISSING MONEY
Trip to serenity farms slips due next Monday.
Pizza sale moved to tomorrow!
​remember half day on Friday

September 18
Religion - page 19 Chapter 1 Assessment. Write out full question and answer.
Science - define in notebook: Cell, Nucleus, Tissue, Organ, Organ System, Organism
​Math - quiz tomorrow on chapter 4

September 17
Social Studies - read pages 8 and 9. Answer the reading check on page 9
Religion - on looseleaf answer "what is the difference between grace and faith. Provide an example"
Math - quiz on chapter 4 Wednesday
Permission slip for Ocean Breeze Plus $1
Permission slip for Serenity Farms plus $10 (if you would like to chaperone, you too must pay $10)

September 14
Khan Academy is due on Monday. Please work on it this weekend!! Remember usernamne is firstnamelastname and password is adalberts7
​Math quiz on Wednesday
***​Be aware the trip to ocean breeze cost $1. I am missing money from a few that handed in slips already.. I will need the $1 still

September 13
Math - work on Khan Academy
Religion - on looseleaf answer in a paragraph form: " Was there ever a time where your faith has helped you get through a period of uncertainty in your life? Explain" (doesn't have to get too personal)
Social Studies - complete the reading checks on the worksheets provided in class.

September 12
Math - page 132
Social Studies - define in your notes: Natural Resource, Map, Political Map, Physical Map, Population Map, Natural Resource Map
Math chapter 4 quiz on unit rates and proportions will be either Tuesday or Wednesday next week

September 11
Math - textbook page 127 #5-12
Religion - on looseleaf answer in a paragraph form: "How do you live in God's image"
Permission Slips for Ocean Breeze due September 28. $1.00 & Slip

September 10
* Please make sure all emergency cards are in
* Please make sure St Joseph by the Sea iPad contract is returned, otherwise your iPad will not be distributed to you tomorrow!
Math - Log into your kahn academy account and navigate around to familiarize yourself. Work will be due Monday 9/17
Math - by wednesday, please bring in a grocery ad. Maybe about 5 items or so
Social Studies - Read article given in class.
---
Important Links
Powered by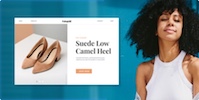 Create your own unique website with customizable templates.